Book Calgary's Favourite Bouncy Castles: Call us @ 587 609 5867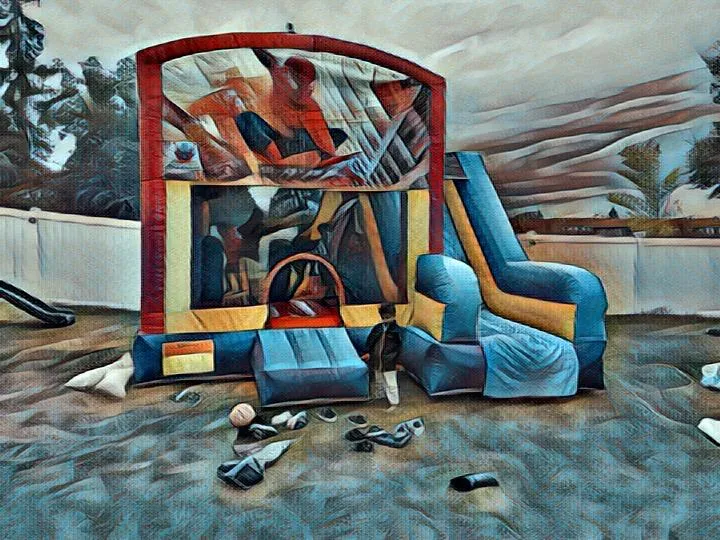 Why Rent a Calgary Bouncy Castle from Lets Bounce?
Safe and high-quality equipment: Lets Bounce provides safe and high-quality bouncy castles that are regularly inspected and maintained. They prioritize safety and have strict guidelines for the setup and use of their equipment, which can give parents peace of mind knowing that their children are playing on a safe and secure structure.
Wide range of options: Lets Bounce offers a wide range of bouncy castle options, including different sizes, colors, and themes. This can make it easy to find the perfect bouncy castle to match your party theme or child's interests.
Excellent customer service: Lets Bounce has a reputation for providing excellent customer service. They have a team of experienced staff who can help with the setup and takedown of their equipment, and they are available to answer any questions or concerns that customers may have.
Convenient online booking: Lets Bounce makes it easy to book their bouncy castles online. Customers can browse their selection, choose the equipment they want, and reserve it for their desired date and time. This can be a convenient and time-saving feature for busy parents and event planners.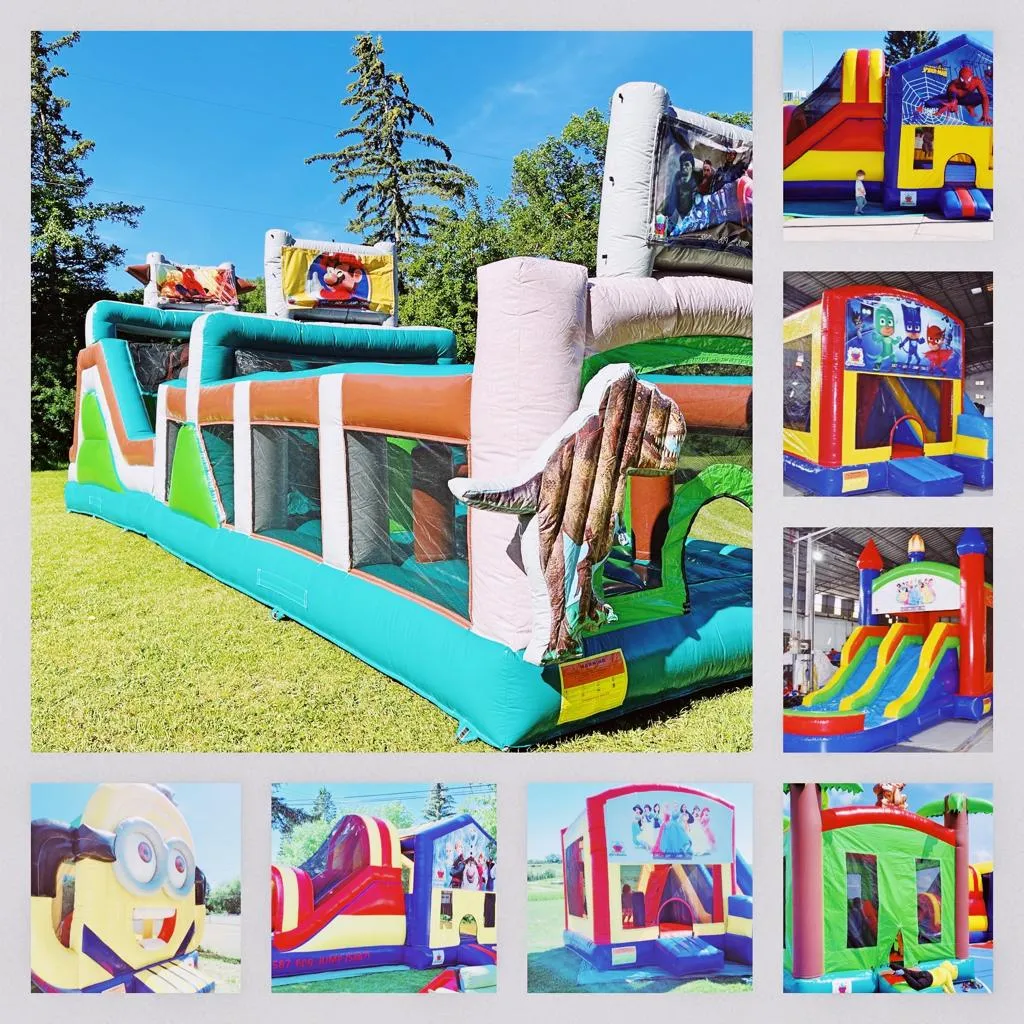 Step 1: Browse and Book
Browse our Selection of the best Bouncy Castles in Calgary. Complete the reservation online call Let's Bounce to make your reservation. Be sure to provide them with the necessary details such as date, time, location, and duration of the rental.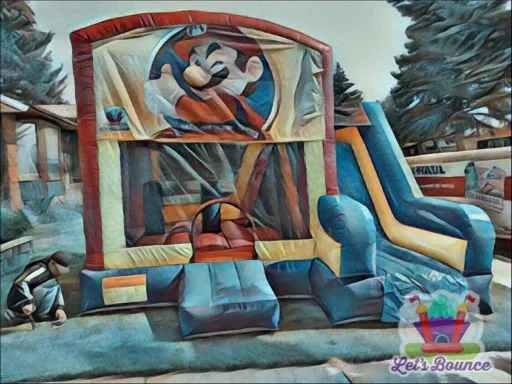 Step 2: Delivery and Setup
Let's Bounce will deliver and set up the bouncy castle at your chosen location, ensuring that it is safe and secure for use. They will also provide you with all the necessary equipment and instructions for proper usage.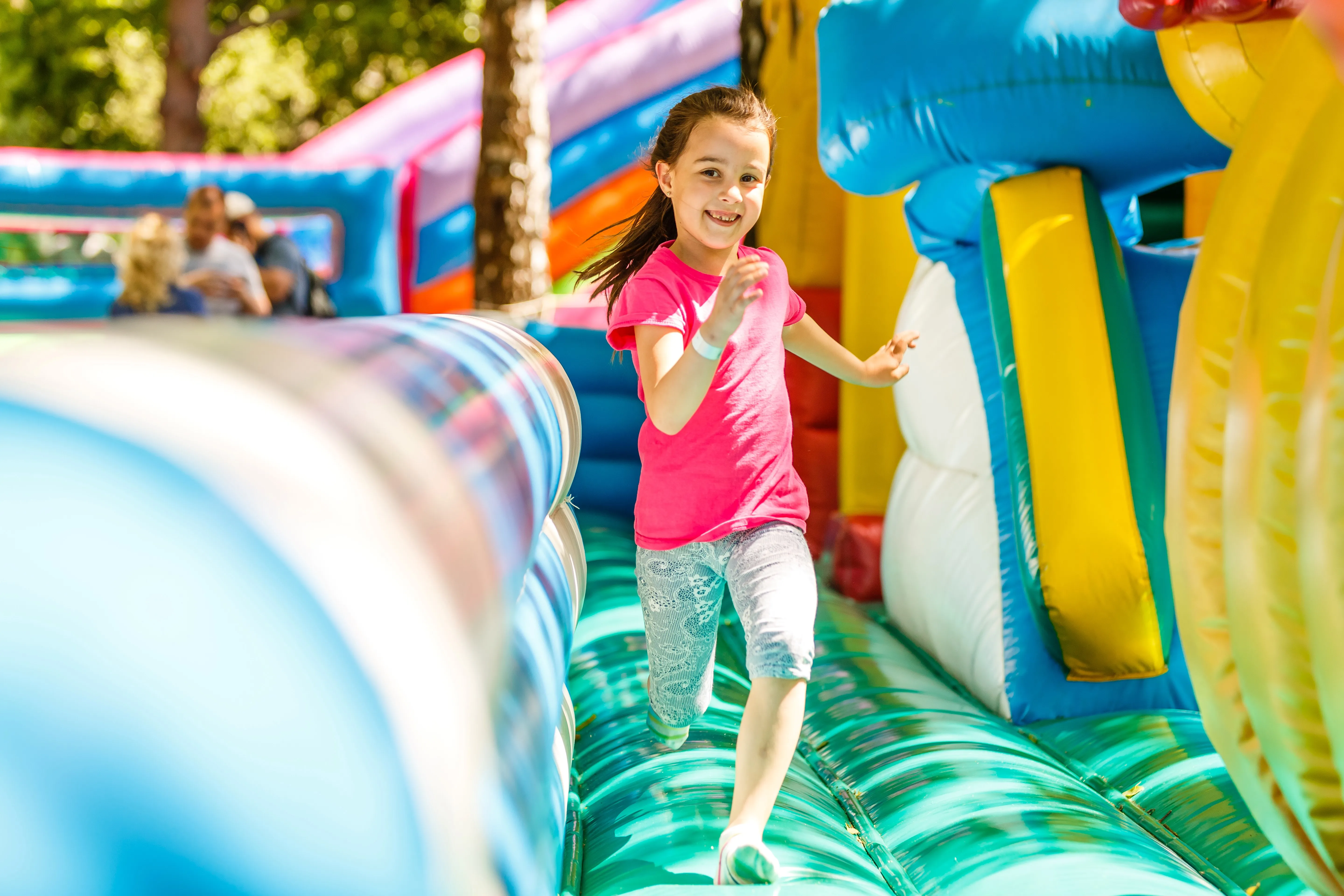 Step 3: Get Bouncin'
Once the bouncy castle is set up, it's time to enjoy the fun! Let's Bounce offers a wide range of bouncy castles to suit all ages and occasions, providing an unforgettable and enjoyable experience for everyone involved.
What do our Customers Say?
"We had a last minute problem with a bouncy castle provider - and letsbounce came through for us on a very special occasion! Our castle didn't show up for our party, and within an hour letsbounce provided us with one. Abdullah was very responsive, friendly, professional and I would highly recommend letsbounce for anyone considering a rental!!! You will not regret this rental." - Ashley Kaltenback
"Rented it for our neighborhood eid party and the kids had a blast. we can't wait for our next event to rent from them and rent for our little girls birthday. Amazing customer service and very professional would definitely recommend" - Hiedi Jeha
"Rented a bouncy castle from let's bounce. The customer service and entire experience was great. My bouncy house was delivered on time and the kids enjoyed it very much. Would definitely recommend." - Tandri Cleaning Solutions
"Costumer service are great and very affordable price. For sure i will recommend to my friends.Thank you so much for the help." - Anna Fe Parce
"Professional, excellent customer service and great bouncy castles, Would definitely recommend." - Whimsy Ashley
"Excellent customer service and very reasonable price. Kids loved it!" - Nicole Smith